On top of a long and cold winter, recent Covid19 outbreak kept most of us away from our boats, longer than usual. This year's spring commissioning will be quite different than the earlier ones, because of time pressure and extended left alone period of the boats. Below, is a list of quick tips in order to help you to prepare your boat for the season properly.
Seacocks and Truhulls
Check all your seacocks and through-hull fittings. Seacock handles should move freely, and hoses should be clamped securely and not dry rotted. Replace any hose clamps that look rusty. Remember, any below waterline hoses have to be double clamped. Check all hoses for tear, cracks, and kinks. Replace where necessary.
---
Batteries
Start with checking the battery terminals and connections. All of them have to be cleaned and protected with the appropriate cleaners and protective sprays. Batteries should be fully charged, so charge them to full, if needed. If you are using serviceable flood type Led Acid batteries, check the fluid levels and acidity.
Bilge
Because it is not fun to work on a bilge, they usually left neglected in boats. (I hope you are not that type of sailor) As most of you know, bilges have to be spotlessly clean and as dry as possible all the time. Get your bilge in shape. This is one of the most important part of preventive maintenance in boats. While you are in there, check your bilge pumps (including the manual) and bilge switches if they operate properly. Check the connections and wires for cracks, loose connectors, etc. Do not forget to clean the strainers.
Engine(s)
The engine and related equipment have to be checked and serviced periodically. Start with giving your engine(s) a visual check. Check all your fuel hoses for soft spots or swelling, as well as cracks. Check for any smell of gasoline/diesel on the lines themselves. Any hose clamps with corrosion should be replaced. Check your main belt for tension, wear, and tear. Also, check the surrounding area for black rubber dust which would be a sign of mis-tensioned or misaligned belts.
Check fluid levels in the engine, and change the oil. Replace fuel and oil filters (according to the manufacturer's maintenance schedule). Clean the fuel separators and external (racor/separ) fuel filters. Check the raw water pump impeller(s), replace them if necessary or according to the manufacturer's maintenance schedule. Do not forget to clean the raw water intake strainer on the hull. Test the bilge blower and all related hoses. Check the stuffing box, tighten and/or replace flax where necessary. Check your exhaust system for cracks, leaks, and corrosion. Replace parts where necessary (clamps, hoses, etc.)
Steering and Controls
This another vital yet commonly neglected area. They don't fail easily, but when they fail it can easily lead to a catastrophe. Make a habit of checking your steering system(s), all control cables and levers annually. Check inside of your pedestal(s) for wear and tear and lubricate (with the proper lubricant) where necessary.
---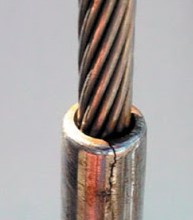 Last but NOT LEAST
– Check navigation lights to ensure they are working and that all connections are clean and tight. Replace any bulbs that are not operating correctly
– Inspect all hatches and deck fittings for cracked or discolored caulking, which may signal a leak.
– For sailboats, check and re-tension your rigging
– Check all safety gear on board, including life jackets, flares, fire extinguishers, carbon monoxide/LPG/fire alarms, etc and replace/repair as necessary.
– Lifelines are vital safety equipment. Check your lifelines thoroughly for wear and tear especially at termination points. Re-tension the lifelines properly.
– Check your bottom paint and apply another coat or re-do the whole bottom if necessary.
– Check and replace sacrificial anodes where necessary.
– Check canvas (and the support structure) for damage. Rough of stuck zippers are the most frustrating part of the canvas. Be proactive, properly lubricate the zippers with the right material.
Do you think if I missed anything? Let's start the conversation and let us know what else you would do to prepare your boat for the season.